ICT: Versatile, Flexible, and Dynamic
FSU's Information, Communication, and Technology program helps open the doors to a rewarding profession that emphasizes multiple skill sets, and allows the student to pursue various options in traditional IT, traditional communications, or in new combined careers.
ICT professionals support the emerging goals and cultures of the people and organizations they serve
The demand for ICT skills is growing
Combining technology skills that are in demand with communication skills in PR, Advertising, and Media Communications provides an impact to employers
As an emerging field, ICT jobs generally pay well and provide leadership challenges and opportunities that contribute to a satisfying career
Prepare for a Productive Career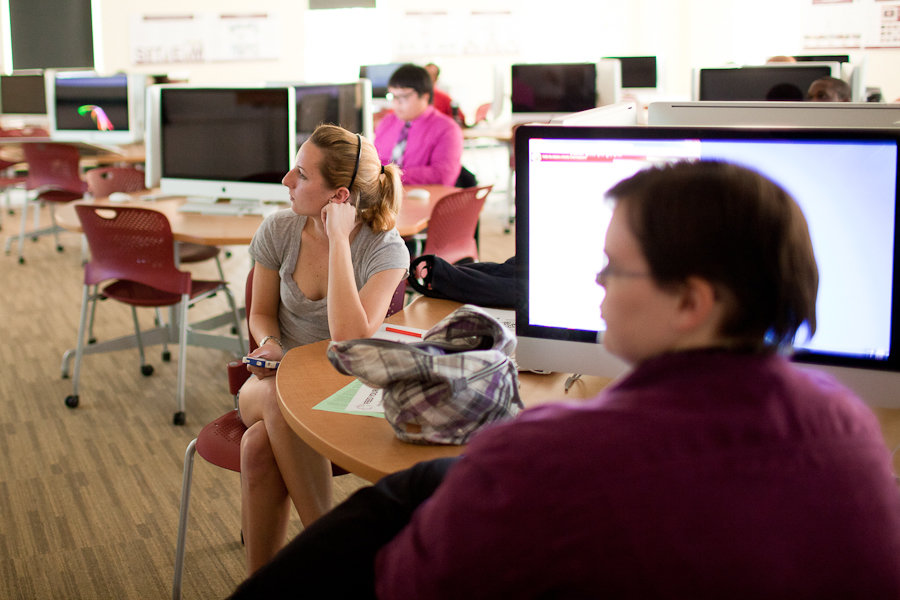 The FSU major in Information, Communication, and Technology is designed for students who want to build a career as an ICT professional. You can increase your knowledge and skills through hands-on experiences and courses that build on one another. The program is designed to meet employer needs for IT and communication skills.
Under Information Technology, the focus is on project management, organizational change, and instructional technique skills to help plan, develop and implement IT stra­tegically. IT skills also include communication, writing and leadership skills for project management and social media.
Under Communication, the focus is on social and digital media, web 2.0 and an overall understanding of traditional technology and communication theories.  Communication skills also include managing the expanding role of the Internet in public relations, news delivery, promotion, advertising, and marketing.
The basic principles focus on:
Technology and communication theories
Technology techniques
Information principles
Organizational communication and culture
Writing, presentation and promotion
Students will learn to:
Determine information and communication needs of organizations and users
Design information/communication solutions to meet those needs
Create and manage information systems/communication systems to get the right information to the right people at the right time
ICT Careers Include:
Computer Programmers
Web Designers
Database Analysts
Project Managers
Social Media Managers
Social Community Managers
Security/Networking Analysts
Technology Support
Mobile Application Developers
Technical Trainers/Managers
e-Marketing Specialists
Digital Specialists
Public Relations/Content Marketing
Web Development Specialists
Social Media & Marketing Coordinators
Integrated Marketing Strategists
Corporate Communications Coordinators
Online Engagement Specialists