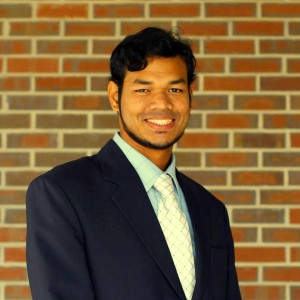 Media/Communication Studies and Information, Communication and Technology (ICT) undergraduate, Omar Ismail, will travel to Southwest and Central Bangladesh this summer in pursuit of improving managerial decision-making for agricultural farmers. The rising junior will complete his research with the help of m-Power Social Enterprises Ltd. and work on the implementation of Agricultural Extension Support Activity (AESA) in Khulna and Barisal district of Bangladesh. With this implementation, Ismail will learn new information about Decision Support Systems (DSS) and examine its effects on behavioral interventions with smallholder farmers.
As the farmers use the mobile-based DSS application, they will be able to discover solutions to farming problems and help further develop a user-friendly support system.
Ismail will use the Public Service Research Fellowship (PSRF) grant for travel, research materials, and living expense purposes. After data collection and analysis, he will submit his report to the m-Power Social Service for further developments of the project and present his findings at the Fall 2015 President's Showcase of Undergraduate Research Excellence. This project is also a part of Honor's in the Major under the supervision of Dr. Steve McDowell. Ismail hopes to build his career as a social entrepreneur and focus on creating a bridge between people with the help of ICT.
"This research is my first step to know about the practical experience in developing better technology for the people," Ismail says.
Learn more about Public Service Research Fellowship here.